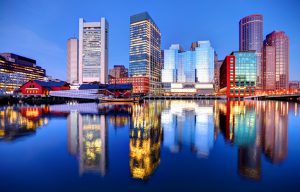 Boston is one of the oldest cities in the US, and was founded in 1630. Today it is both the largest city as well as the capital of Massachusetts, and home to a total of 4.7 million people in the Greater Boston area. The city proper has a population of just over 667,000, and stretches over 124 square kilometres or 48 square miles.
Historical Boston
Boston, being as old a city that it is, has a long and rich history, being first settled by Puritans from England, who were responsible for naming it Boston. Earlier European settlers had at the time named the area Trimountaine, meaning three mountains. The city was renamed in 1630 after a Lincolnshire city with the same name, where many of the important colonists came from. The area itself is known to have been inhabited for several thousand years, as far back as 5000 BC.
Boston has also played a major role in aspects of American history, such as being the location of the first public school, first subway system, and first public park in America. During the American Revolution Boston was an important locale in many ways, among other things as the scene for both the Boston Massacre as well as the Boston Tea Party.
Cultural capital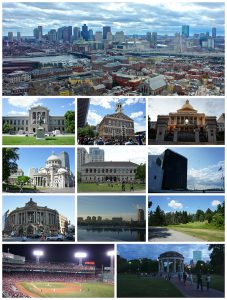 Today Boston is an international capital of education, with two of the major bastions of higher education, MIT and Harvard, within the Boston area. Boston is also known for its rich literary culture, and is sometimes even referred to as the Athens of America. Among its more famous modern writers are Nathaniel Hawthorne and Margaret Fuller. Alongside the appreciation for the written word, Boston also greatly values its music scene, and is home to one of the five greatest orchestras in the US – The Boston Symphony Orchestra.
Boston is also home to a number of great sport teams and events, with one of the most famous events being the Boston Marathon, which is the world's oldest annual marathon. Famous teams include The Boston Red Sox, The New England Patriots, The Boston Bruins and The Boston Celtics, all of which means that Boston is well represented in the four major American sports.